Ion-Exchange Resin
---
Marine Chemist Service (MCS) is an international distributor of Purolite® ion-exchange resins and related products. Together, Marine Chemist Service and Purolite® can easily supply all of your pure water needs no matter what specific application you have.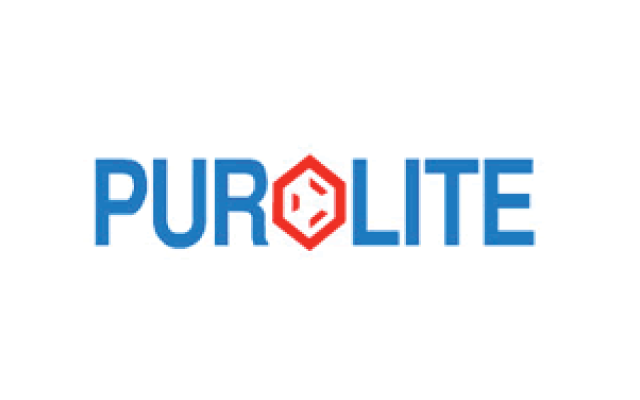 Aquariums & Aquaculture
Aqueous Effluent Water
Automotive
Batteries
Boiler Feedwater
Catalysis
Chelation
Condensate Polishing
Deionization Demineralization
Electroplating
Food & Beverage
Hemodialysis
Laboratory Analysis
Heavy Metals Removal
Hydroponics
Industrial Water
Laboratories
Metals Extraction
Nuclear Power
Paper & Pulp
Pharmaceutical
Pollution Control
Portable Exchange DI
Potable Water
Product Purification
Resource Recovery
Semiconductor
Silica Removal DI
Steam Generation
Waste Concentration
Waste Water Disposal
Water Softening
Purolite® has been an acknowledged leader in ion-exchange and adsorption technologies for years. They have over 400 products (too many to list on this site), which is the widest product range of any ion-exchange company.  In addition, their global manufacturing standards include ISO 9002 accreditation.  Purolite's principle manufacturing complex is in Bala Cynwyd, PA and they have other facilities located around the world. With distributors like Marine Chemist Service, this enables them to make most shipments directly from stock.
Purolite® is the leader when it comes to ion-exchange resin research.  The have the largest commitment to R&D of all ion-exchange resin producers.  This has resulted in a comprehensive line of both conventional and nuclear grade resins, as well as some very innovative products.  Removal of arsenic, chlorine, fluoride, organophosphorous pesticides, and organic solvents are a few of their recent innovations.
C 100, C 100 E, C 100 X 10
Cation resin for water softening and demineralization used in mixed beds and with potable water systems.
C 147, C 150, C 155, C 160
Good resistance to attrition and osmotic shock. Excellent kinetics of exchange. Various levels of crosslinkage.
High operating capacity. Good mechanical strength and kinetics for giving demineralization to high purity to ultrapure water. Both are good for silica removal.
High capacity for demineralization of water. For floating beds (FL grade).
Strong Base Macroporous Type I
Very good mechanical strength and osmotic pressure. For condensate treatment, continuous systems, and silica removal.
Without and with indicators. Production of demineralized water of high purity silica free.
Without indicator. Similar to NRW 37 plus extremely low values for Total Organic Carbon (TOC) in effluent water.
Cylindrical form for upflow counter-current collection sys.
Beads acting as an interface between anion resins.
---
In addition to the excellent products most often requested above, Purolite® also offers superior technical services through Marine Chemist Service. One such service is in-depth analysis of resin samples. In part, test parameters include Total Capacity (volumetric), Whole Bead Count and Physical Surface Fouling. In addition, scientists at Purolite® have the technology to predict the performance of its ion-exchange resins in a variety of chemical processing, product purification and waste treatment operations. Purolite® then takes those findings and calculates estimates of resin life. Return on investment (ROI) can be determined in order for customers to more accurately evaluate the potential costs or savings, and subsequently make more informed decisions regarding any remediation action.
Other value-added benefits of using Purolite® includes searching their website for technical information.  In addition, it is relatively simple to sign up for their monthly newsletter or review past issues.
To obtain more information on Purolite® ion-exchange resins (including activated carbons and inorganic selective exchangers), answers to questions and helpful suggestions regarding your specific applications, place an order, or receive a full color catalog containing their complete product line, please contact Customer Service here at Marine Chemist Service, or write to:
The Purolite® Company
c/o Marine Chemist Service, Inc
150 Monument Road
Bala Cynwyd
PA 19004
Phone: 800-343-1500