---
Counterfeit Respirators / Misrepresentation of NIOSH-Approval (Re: NIOSH)
In the News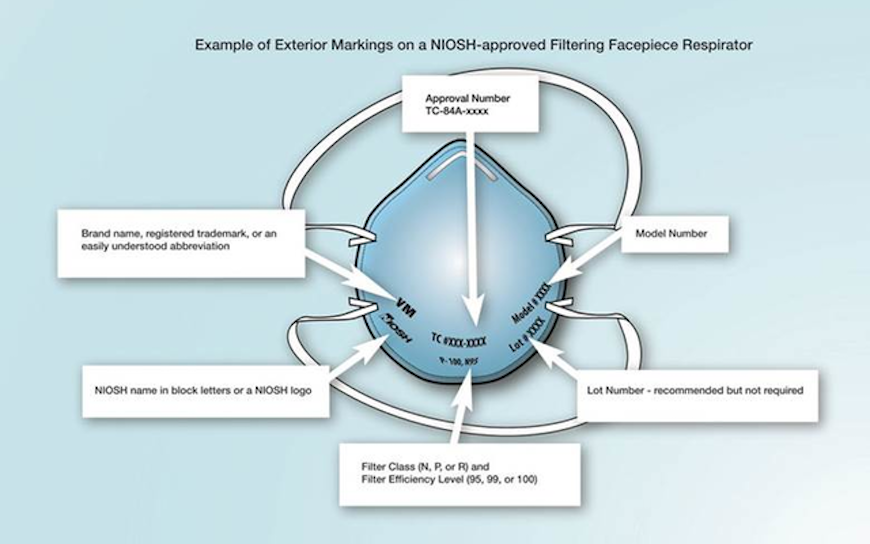 When NIOSH becomes aware of counterfeit respirators or those misrepresenting NIOSH approval on the market, we will post them to alert users, purchasers, and manufacturers. View Counterfeit Respirators / Misrepresentations.
Always verify that the brand of respirator is listed either in NIOSH's list of manufacturers or as a private label company.
The NIOSH publication 2013-138 "Respirator Awareness: Your Health May Depend on It" provides additional information to look for when verifying your respirator is truly NIOSH-approved.
Check the respirator approval markings (graphic below) or the Certified Equipment List to verify your respirator is NIOSH-approved. Additional information is available on the NIOSH Trusted Source page.
Example of the Correct Exterior Markings on a NIOSH-Approved Filtering Facepiece Respirator