Corporate History
---
In the beginning…
Well over three and a half decades ago, in 1966, Bob and Sally Walker had a vision to develop a company dedicated to serving the maritime industry. Mr. Walker trained to become a National Fire Protection Association (NFPA) Certified Marine Chemist (which, in turn, lead to the company's name). Mrs. Walker worked behind the lines, eventually taking care of all the books, paperwork, phones and more. Together, they worked hard in pursuit of their goal and in November of that same year, the Walkers formed Marine Chemist Service in the historic state of Virginia.
News of Mr. Walker's professionalism and around-the-clock availability quickly spread beyond the Tidewater area (and long before the contemporary term "24/7"). Shipyard representatives and military personnel up and down the East Coast heard of his prompt service and quality workmanship. As a result, they too climbed aboard and became loyal customers. Many lasting friendships were made during those early years–a trend that continues to this day.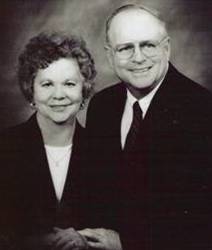 ---
Mr. Walker's genuine concern for the safety and needs of others was so renown, those aforementioned friends continually called upon him for help. Several wanted Marine Chemist Service, a company they had come to trust, to expand its capabilities. Receptive to their ideas, and certainly grateful, Mr. Walker set out to form two additional departments to compliment his already reputable marine chemist division, namely the asbestos laboratory and the coal/oil/IH laboratory (which have since been consolidated into a large, environmental and industrial hygiene laboratory with expanded capability). Not long afterwards, the Walkers realized they, too, needed help–just like the clients they served.
For the next few decades, the Walkers set out to hire the best people available (several of whom are still employed at Marine Chemist Service). After that, all they and their capable staff had to do was live up to their own previously established standards of excellence, which they did if shelves full of four-inch notebooks (in support of the company's credentials) and hundreds of thousands of analyses are any measure of success. MCS has also provided over 26,000 maritime and land-based facility inspections, and trained over 13,500 student-employees.
Since those early years, Marine Chemist Service has remained committed to promoting safe work practices and a cleaner environment in which they, their families and clients live. In pursuit of that commitment, the company has grown from a two-person inspection and consulting firm to a multi-faceted corporation employing over 30 people in two different locations. And, the company's territory has grown as well. To date, MCS has provided highly specialized products and services from Greenland to Japan, and as far south as Puerto Rico. Below is a partial listing of those products and services:
Services
including:
surveys
job plans
overseeing Field Operations
specializing in:
asbestos
hexavalent chromium
lead
mold
noise monitoring
Analyzing samples collected by our clients, and our own Field Operations
One of the largest groups in the country
(Shipyard) Competent Person (SCP or CP)
For long term commitments working out of your office, or ours
including:
MT
PT
UT (including Sheer Wave)
VT
at your office, or our new training facility
State approved training for asbestos & lead
(Shipyard) Competent Person
Fire Watch
(developed at the request of the U.S. Navy)
Awareness and other disciplines
(e.g. asbestos, hexavalent chromium, lead, mold, etc.)
Products
Factory Mutual approved tools for safety-sensitive situations
For disinfection of ultrapure water systems, as well as ozone and TOC reduction
Aries Filter Works
At your office, or our new training facility
high purity water systems (18.3 megohms, ASTM Type 1 water)
residential systems and kits
pre-loaded media filled tanks
large selection of replacement cartridges
The only device of its kind approved by both the U.S. Navy and OSHA
Worldwide leader of quality air, electric, steam and water-driven blowers for:
confined space ventilation
process equipment and personnel cooling
fume exhaust and filtration
For water and wastewater treatment, including:
deionization
softening
metals removal
product purification
resource recovery
pollution control
A final note . . .
Some today perceive the word "service" to be nothing more than a cliche'. Marine Chemist Service recognizes the word as an integral part of their corporate name and purpose. Being of service has been a long-standing tradition of which they take great pride. As a result, MCS truly wants to be a part of your future plans, and appreciate any opportunity to contribute to your success. If you are looking for a proactive partner, a team player, who consistently delivers quality products and services, yet is flexible enough to customize their talents to your specific needs, then please do not hesitate to contact Marine Chemist Service.
"There is much we can accomplish together"